Classes are the most major player decision in the game, as they will determine how each character approaches combat.
The Classes
Edit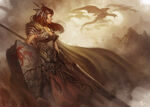 The Warrior is a supreme melee combatant who is skilled at defending allies.
Specializations:
Champion - A valiant defensive fighter
Paragon - A master of close combat and dual wielding
Reaver - A terrifying embodiment of strength and brute force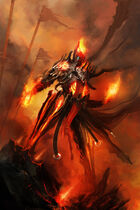 The Mage is an arcane powerhouse who uses versatile incantations to destroy enemies.
Specializations:
Pyromancer - A reckless commander of flames
Psion - An expert in manipulative mind magic
Cabalist - A dark spellcaster who bends the life forces of foes to heal allies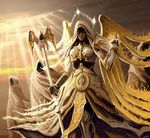 The Cleric is a righteous upholder of justice and Nythan faith.
Specializations:
Paladin - A fearsome melee fighter whose divine conviction inspires allies
Invoker - A devout priest of the Nythan deities with extraordinary restorative magic
Justicar - An avenging divine warrior who infuses his physical power with holy magic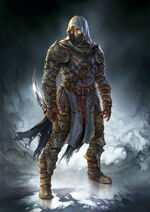 The Rogue is an agile expert of blades and bows, using superior mobility to outmaneuver their opponents.
Specializations:
Marksman - A devastating sharpshooter who releases volleys of arrows upon enemies
Blackguard - A ruthless blade master, known for grace and precision
Assassin - A subtle killer who utiizes poisons and stealth to ravage foes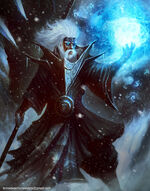 The Shaman, the class introduced in the Clans of Winter expansion, is a master of the arts of winter, able to protect and support allies as well as deal damage.
Specializations:
Warden -- A stalwart defender who posesses the iron fortitude of the north
Stormbringer -- A deadly wielder of the magic of ice and thunder
Oracle -- A healer blessed by the northern gods who uses the soothing power of water to support allies