The Rogue is an agile expert of blades and bows, using superior mobility to outmaneuver their opponents.
Specializations
Edit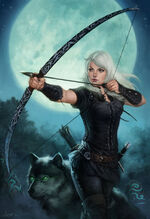 A devastating sharpshooter who releases volleys of arrows upon enemies.
Role: DPS
Primary Stat: Dexterity
Key Abilities: Focused Shot, Poisoned Arrow, Volley
Blackguard
Edit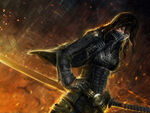 A ruthless blade master, known for sheer, fearless battle power.
Role: DPS
Primary Stat: Strength
Key Abilities: Devastate, Weakening Strike, Flurry of Blades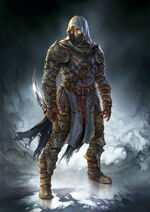 A subtle killer who utiizes poisons and stealth to ravage foes.
Role: DPS
Primary Stat: Dexterity
Key Abilities: Ambush, Step through Shadows, Ghostly Strike